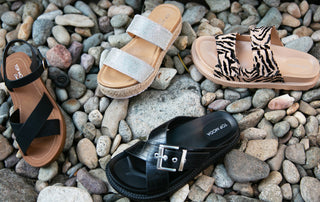 Have your own brand?
Private Label with us
Tap our team to source special styles and create custom orders
With almost 30 years experience in footwear manufacturing, we have the knowledge, tools and connections to provide the best private label and white label services. Whether you are a newly launched small business boutique or an established company with a recognized brand, our team is here to help you create styles that perfectly fit your brand needs.
We can work closely with your buyers and design teams to customize everything from the style, to the packaging, to the size packs. 
Get more info on private labeling