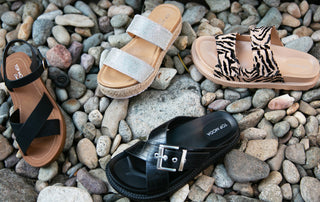 Have your own brand?
Private Label with us
Tap our team to source special styles and create custom orders
Create a Top Guy Wholesale Account
Interested in buying wholesale women's and kids' footwear from Top Guy? Please fill out the following information and submit the requested forms in order to apply for an account. Upon submission you will be assigned to one of our Sales Reps, who will be in touch within 24 business hours to confirm your account details and documents and get started on your orders!
Get more info on private labeling