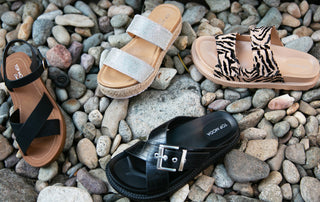 Have your own brand?
Private Label with us
Tap our team to source special styles and create custom orders
Top Guy International LLC is a wholesaler specializing in women's and kids shoes. For over 20 years, Top Guy has been supplying fashionable, quality shoes at an affordable price to retailers around the world. The value that we've consistently provided to our customers has made us leaders in the industry.

Our Brands:

Top Moda--For women who want to stay trendy without sacrificing comfort and affordability. Our heels, sandals and boots strike a delicate balance of trendiness and timelessness.

Lucky Top-- For kids who need the staples, but also like to have a little fun. We design sandals, flats and boots for every occasion and every season introduce new colors and materials to keep kids looking cool.

Mini Moda--For the babies, but also for the parents that love dressing up with their kids! We have tons of Mommy & Me matching styles to make keep the whole family trendy. And as with all our shoes, comfort is at the core of the design.
Get more info on private labeling